KEEPING YOUR CONTENT FRESH IN A CLUTTERED LANDSCAPE
As one of the Visual Content Strategists for our company I know how important it is for our clients and for Chatterkick to create visually engaging content that feels fresh on a consistent basis. In the ever changing digital landscape of social media, it is vital to step outside the box when it comes to your feed. Standing out from the crowd is more important than ever and in this blog we're going to list some ways to keep your customers engaged and excited about what you're going to do next!
User Generated Content (a Chatterkick favorite)
For those that may not be familiar with this term, user generated content is content that is created and shared online by consumers, followers, influencers, employees and even partners that have interacted with your brand in some shape or form. UGC can be images, text, tweets, or videos. And the best part about it is...it's FREE.
By sharing this type of content you are actively engaging with your audience in a way that brings their experience with your brand to the forefront, which validates their reasons for sharing about you in the first place. People generally put more trust in content published by fellow customers than brand controlled content, so don't be afraid to lean into this!
*It is important to note that you must gain permission to use someone else's content. We further suggest your organization has a policy in place for image rights, rights management, and permissions.
Video
To break through the clutter of ordinary posts, add some flair to your timeline with brand videos! Currently videos are beating still images when it comes to driving views and engagement with social accounts, so get creative! Stories, reels and apps like TikTok can help you reach demographics you might not have otherwise. Video is also a good tool for getting in front of your followers with how-to's and showing up as a real human behind your brand. If they can put a face to the content, it will foster a sense of fellowship.
Content That Benefits Your Followers
Whatever goal you're trying to achieve with your posts, be sure that it's creating value for your audience.
Most of the accounts I personally engage with are pages that give free tips about how to be a better creative professional. However, it's not enough to post content that educates. Your content needs to be digestible and easy for your followers to understand. Be clear and concise in as few words as possible. This makes your brand more accessible.
(At Chatterkick we love sharing the love. So much so we even have a whole website page dedicated to free digital marketing assets! Get out there and give your followers a helping hand!)
Share Positive Reviews
Build up that precious brand trust by leveraging positive reviews and testimonials from your follower base. Showcasing what your company is getting right encourages your target audience to engage with what you're trying to sell them. This brings us back to what I mentioned above regarding user generated content: people trust other people's experiences more than they trust you. Let your fans do the talking for you!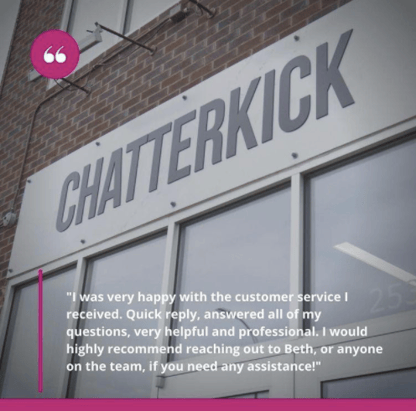 Get Trendy
Remember in 2013 (cries in millennial) where we all lived that fever dream that was the Harlem Shake for a couple of weeks? You couldn't escape it. Almost every business, sports organization, and university had a video doing this challenge that was equal parts confusing and hilarious.
I'm not suggesting we bring this back, but when a cultural fad like that happens, having your brand participate shows your relevancy in an ever changing market. And it's just fun! Trends may come and go, but while they're here make the most of them with a fun TikTok, Instagram Reel, or even a meme.
Rework Your Past Content (aka back pocket content)
We all know life gets busy and trying to keep up with posting every week is a job within itself. Utilizing previous blogs, designs, or photos that are still relevant to your audience is an easy way to switch it up and save time. Revisiting an enduring theme, story, or piece of advice is never a bad idea, as long as you are able to tie it into your brand's long term goals.
Polls or Quizzes
Connectivity is important. When it comes to brands they care about, customers like feeling that their input matters and that the company cares about what they have to say. Posting polls, quizzes, and generally asking for your followers' opinions is a good way to have positive discourse and learn more about your targets. Creating a meaningful relationship with your audience encourages them to buy into your brand.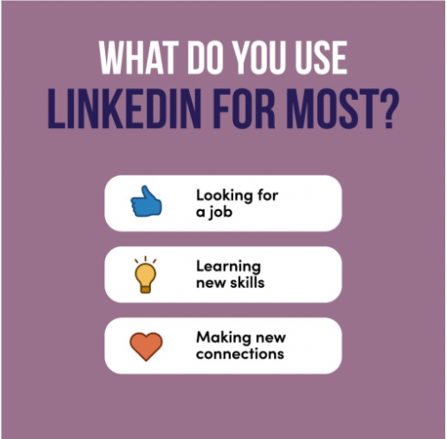 Next Steps
Now get out there and create, create, CREATE! All of these content ideas are great ways to change up your feed. When it comes down to it though, you will see the best engagement when you're authentic and transparent with your followers. People like realness. It makes your brand approachable and if your admirers feel like your content is interesting and (better yet) helpful, you're a winner. Forbes.com agrees with us! Remember to also create content that aligns with your brand and don't be afraid to try something new! You don't have to be a pro and your content doesn't have to be perfect, just don't let it be boring.