BECOME BRAIN BOGGLED ABOUT BRAINSTORMING
Whazzzzuuuupp? Chris Severn here, Customer Success Specialist aka project manager aka middle man aka keeping the stars aligned. We're gathered here today to talk about a little thing called brainstorming. 🧠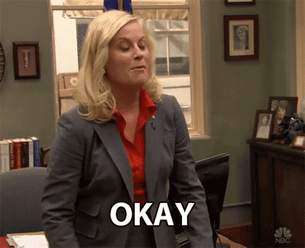 You Gon' Learn Today:
Why we brainstorm.
Timeline for successful brainstorming.
Strategy for brainstorming.
Next steps.
My pod (shoutout WolfPod - AAAHHOOOOOO!) brainstorms every month for every client's content that we work on. Creating content in the moment is reactionary and usually doesn't lead to your best stuff. Besides, trends change, platforms change, strategies change, the whims of the client change. This is our time to come together, bring our unique perspectives and styles, and agree on the content that we're going to create and curate.
Logistics
This is our personal setup. Your mileage may vary.
Our team brainstorms at the end of the month to then have about two weeks for content creation. We then have one to two weeks for making internal edits and tweaks to the content before sending to our clients. Once the content is approved, it is ready to go live the following month. All in all, we start the process more than a month before anything will go live.
We have a digital notebook where we keep all of our ideas organized. Anyone can add their ideas at any time to this notebook (we use Teamwork) and our brainstorm session is where we come together to finalize our ideas. The ideas that go into the notebook vary from fragments of ideas or an image we want to recreate to the complete copy and creative already done. Nothing is off-limits as too big or too small.
Constraints
You need a fenced-in yard to play in. Without a fence, you might run into oncoming traffic. Our fence is the number of posts each month that we need to create, the platforms that we're posting to, the voice or style of our client, and the goals of our strategy.
Once we have the yard set up, it's time to go wild. It's better to have too many ideas and whittle them down than to try and come up with extra ideas just to meet a certain number. Besides, it's not uncommon for people to have similar ideas in the beginning. Once we get through the obvious ideas, the unique and creative ones appear.
Style
There are no rules to what you can create, sort of. Obviously, we want to be respectful of our client's voice and style guidelines. There are some things that we can't put any advertising dollars behind like clips of movies or tv shows. We keep this in mind, but sometimes we do push the boundaries a little bit to see what we can get away with. 😛
A little planning goes a long way. We always take into account how we want to interact with the client's audience. If we have a product we want to promote, we will make posts surrounding it. If we want people to visit a client's website, we'll draw them in with a creative way to get there. I'd say there are five main goals for your content:
Awareness - "Hey, check this out."
Engagement - "Hey, what do you think?"
Educate - "Hey, did you know?"
Humor - "Hey… is for horses."
Convert - "Hey, do this, not that."
What's Next?
So we have all of these great ideas, our playbook so to speak.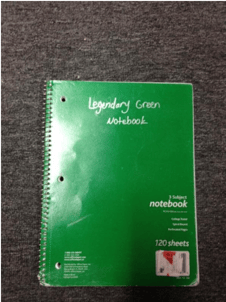 Coach Klein's Playbook. 👆
Once the ideas are finalized, we determine what needs to be created. I create tasks for our copywriters and Cody, (sick graphic designer) creates his tasks for the visual content. Sometimes it's touching up an image, adding to a video, or creating dank memes. The copy and visual content are both due at the same time so that Mary, our Engagement Coordinator can marry (Mary/marry, get it?) these together in our scheduling platform, Sprout Social, and send to the client for their approval.
And that's it! By the time we're getting feedback and finalizing posts for this round, we're usually starting our brainstorming for the following month. This goes on ad infinitum until we either give up or die.
If you've read this far, I'd love to know who you are. I'll need your name, email, and social security number. Email me at chris@chatterkick.com and we can chat.