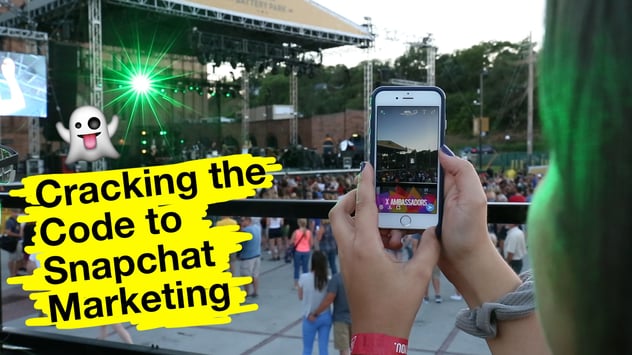 In 2007, after Facebook was no longer exclusive to college students, I started a Facebook page for the business I owned and operated. I wasn't sure how Facebook was going to fit into my marketing strategy, but I quickly realized the more "Friend Requests" I received, the easier it was to reach current and potential customers online. I was tired of shoveling out thousands of dollars for outbound marketing and not knowing what my ROI was, so in December of that year when a television producer approached me about doing an ad spot; I was hesitant. I decided to use the opportunity to grow my Facebook network by increasing friend requests on my Facebook page. My TV ad offered a $16 prize (a significant amount to me) for people who added my business as a "Friend" online and visited my location. When they heard I was using a TV ad to drive social networking instead of direct sales, the employees from older generations thought I was crazy. But by the end of the 4-month campaign in 2008, I had 1,500+ new friends on my business's Facebook page. I was also able to directly calculate my ROI.
Today when I tell business owners they are missing out on a tremendous opportunity to be on Snapchat, some of them give me the same reaction I got eight years ago when talking about Facebook. Snapchat is a chance to reach a targeted audience with a small amount of paid spend.
Taking Advantage of the Opportunity
According to Bloomberg, Snapchat had an average of 10 billion video views per day compared to 8 billion by Facebook. It has grown to over 150 million daily users, with 60% of its audience in the 18-34 year age range (Snapchat). So it's no surprise that 77% of college students use Snapchat daily. Snapchat has an audience that traditional media struggles to capture, and their audience is extremely active. For example, 40 million people watched clips of Coachella on Snapchat, while top TV shows average half of that at 20 million viewers during the same week.
The main difference between Snapchat and other social media platforms is since it launched, it has been able to capture a live experience. In response to Snapchat's popularity, other platforms have added similar capabilities to co-opt their success such as Instagram Stories. Chatterkick recently hosted a discussion with students ages 11-18 about how they use social media platforms, Snapchat was among them. We learned that the ads which influenced this group of young individuals' buying decisions were the ones that felt authentic and had real people in them. Snapchat was one of their two favorite apps to use because of the authenticity it delivers. The subjects featured in the app are real people with authentic stories.
How Geofilters fit into a Marketing Strategy
Early adaptation is the key to a successful Snapchat presence. Currently, there is a lack of competition in the Snapchat ad space. Snapchat is one of the most recent social media platforms to launch, and businesses are reluctant to embrace it.
The biggest question for businesses today is how can Snapchat be incorporated into a marketing strategy and produce measurable ROI. Most businesses can't afford the $750,000 for a 24-hour custom lens campaign, but they can take advantage of custom On-Demand Geofilters. Geofilters are "stickers" that can be applied to a picture or video users send out. An active Snapchat account is not needed to sponsor Geofilters. If a business wants to be active daily on Snapchat, I suggest what I call a Snapchat Action Plan. A Snapchat Action Plan is a content calendar for Snapchat that can be customized for companies to help them successfully integrate Snapchat into their marketing strategies.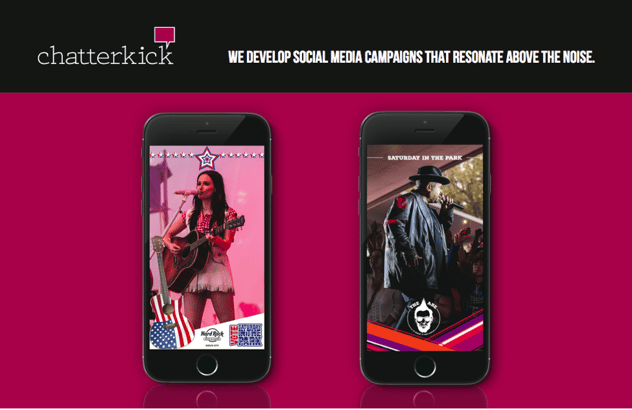 There are many ways for a business to use Snapchat and On-Demand Geofilters to make an impact in social media. Below you can read more about my go-to best practices and strategies.
Public Events
Designing a filter for a particular event has the potential to engage a large audience with your brand in a short amount of time. However, it is important not to place a filter in a space that your brand doesn't belong. For example, it would not be beneficial to have a filter promoting a car dealership at a craft show. Event filters should have a connection to the event to ensure they are successful. An On-Demand Geofilter at a job fair promoting that an organization is hiring is an excellent way to make a company stand out especially if the ideal candidate is under 35 and fits into Snapchat's demographic.
Direct Targeting
The biggest advantage to Snapchat filters over traditional marketing campaigns is the ability to directly geo-target their desired audience. Snapchat allows users to "fence" the area where the filter is set to run and select how long it will be available. Running a filter during a concert means thousands of people sharing pictures and videos on Snapchat will see your sponsored Geofilter. Therefore, giving businesses the ability to create a multitude of social awareness/engagement with small investments.
Should my business be on Snapchat
Snapchat is just one piece of an overall strategy to attract customers into your funnel, but it's a piece that many businesses are missing. There are campaigns that can help your business get started on the Snapchat platform. Try these easy to implement strategies:
First Look
The idea of a first look or sneak peek into your business is a way to build a Snapchat audience. Giving your audience a behind the scenes look allows them to connect to the personal side of a company. It can also help create a buzz in anticipation of an event or product launch. In the real estate industry, an agent might release pictures of newly listed properties before they hit the MLS. Thus creating an incentive to follow the agent on Snapchat. A sneak peek can also be used in a recruiting campaign to give viewers behind the scenes access into company culture and the work environment.
Influencer Takeovers
Influencer takeovers are popping up every day on Snapchat. A takeover is when a business recruits a well-followed social media influencer to use the brand's Snapchat account for a period of time. Collaborating with an influencer that already has a large following can help bring awareness to a brand. It gives the audience an added feeling of authenticity when the speaker isn't directly associated with the business. The ideal influencer is a great story teller and can also identify well with the target audience of a brand.
Snapchat as a platform helps businesses deliver authentic content to a large audience with a small investment. A business needs the knowledge to navigate Snapchat, and we can help. Below is a link to our Snapchat success story.