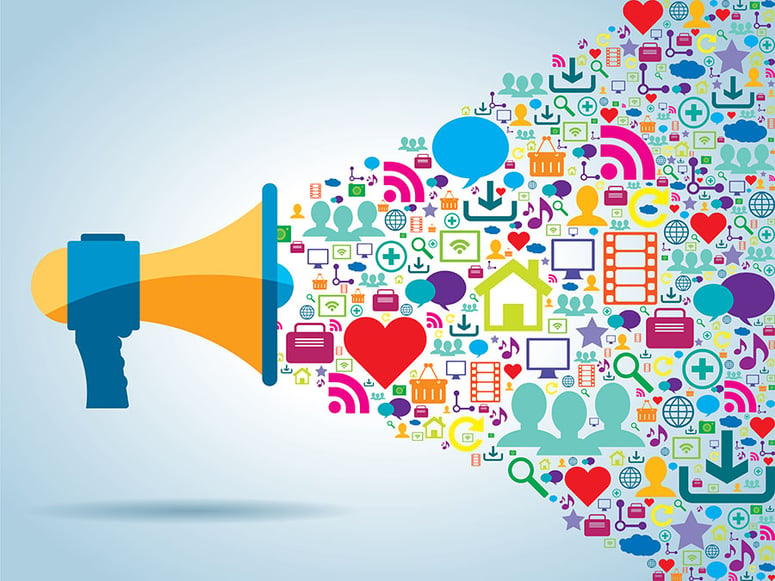 Whether you are trying to boost employee engagement or you need to amp up your recruitment efforts, there is no time like the present to give social media a seat at your company table. Consider the follow statistics:
80% of LinkedIn users want to connect with companies.
LinkedIn found that employees are 70% more likely to engage with a company's updates
According to a Spherion Staffing Services survey, 47 percent of Millennials now say a prospective employer's online reputation matters as much as the job it offers
And it works for retention, too. That same survey stated employees who are highly satisfied with their company's online reputation are nearly 4x as happy with their job as those who are not satisfied with how their company looks online.
73% of recruiters plan to increase investment in social recruiting, according to a JobVite survey, and
73% of companies are highlighting company culture in social media as a way to attract talent.
83% of job seekers are using Facebook as a part of their search
And there you have it. Proof that networking and employee recruitment, retention, and engagement have gone digital. Is your company ready for social recruitment?
With both LinkedIn and Facebook, it's important not only to have a presence, but also create impactful one. This means mindful, directed engagement practices. It means not only showing what your company does, but how it does it. It's a medium that can reward on many levels if done correctly. After all, prospects want to work for a respected company that provides a supportive culture, and consumers want to buy products from a company they feel good about.
That being said, you cannot fake awesome. Social media has a remarkable way of leveling the playing field when the talking and the walking aren't matching up. And this is where it helps to have an advisor in the process, to balance the need to make everyone happy with the need to maintain your corporate identity, mission, and goals.
Facebook and LinkedIn are two powerful pieces of your social recruitment puzzle. Over the next few weeks, we'll help you unpack how best to use them and what to keep in mind when you do. No longer is it a question of if you are using social media as a way to attract and engage employees. It's a question of how.
While you wait for the next installment, check out this article about how six companies are using social recruitment and employment branding the right way.