It's true! I have about two hours left in my twenties, and I'm spending it writing this blog. Why? There are so many tools and resources that I've picked up in my career so far, I wanted to share the top 30 as a gift from me to you on my 30th birthday! Some of these are social media tools, some organizational and operational. There is also a couple of content creation tools and some of my favorite creeper tools. If you have any questions or want to add something to the list, please shoot me an email at kelsey@chatterkick.com, I'd love to hear from you.
Without further ado, here are 30 of the best tools I love. In no particular order.
I studied graphic design in college, but few things make design as easy as Canva. They have trendy templates for logos, letterheads, banners, Facebook ads, events, mood boards, business cards, social media posts, animations, and more. It's super simple, super cheap, and has a sweet mobile app. (There's also another tool called Crello that's awesome, but I'm adding that in here as a bonus.)
The Grammarly app puts all other spell check and grammar check tools to shame. It uses an AI-powered writing assistant to help make suggestions. The free version is great but the pro version is totally worth it. You get to set your audience (general to expert), formality, domain (academic to creative), tone (neutral to optimistic), and intent (inform to tell a story). As you write it gives you a grade on correctness, clarity, engagement and delivery.
I definitely think you should do your own soul searching for an Ad blocker that's best for you. I'm in favor of Ghostery's Chrome extension for a couple of reasons. It's free and easy to install. It also provides a list of trackers for each site. I use this to see which businesses are using tracking tools like Google Analytics, Facebook Pixels, Retargeting, etc. It helps me creep on what tactics and tools they're using. 😉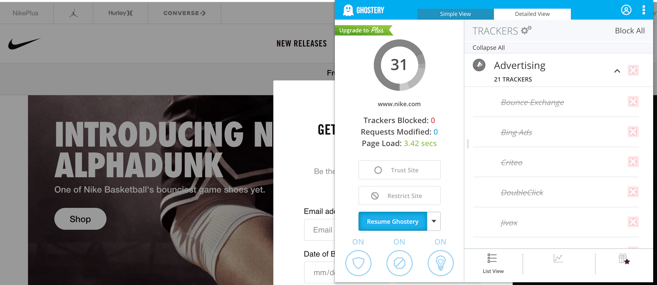 Speaking of pixels, Facebook has been working to make pixel placement so much easier than when it launched years back. I use the pixel helper chrome extension to make sure my pixels are placed correctly and firing upon action.

Okay, I have to be honest. This app does get a really bad wrap, and Facebook's doing better at integrating business pages into the Facebook App. BUT... I get questions all of the time asking how to make sure I'm "acting as my business instead of my personal page." When you're using Facebook's mobile app, a lot of times you end up liking your own posts as the page or even posting personally to the page. You can altogether avoid that by making using this app. It may phase out, but for right now, it helps keep things clear: Whenever you're on the Pages app, you're acting as your business. You can also see analytics in this app.
The Business Manager may be one of Facebook's best-kept secrets. If your brand is managing multiple pages, ad accounts, pixels, or any other assets. You need to set up a business manager to keep them all organized. One of the most excellent perks of the business manager is keeping employee access all in one spot. You can remove them from all pages/assets with one click of the mouse.
This is an oldie but still a go-to. Beth actually introduced me to this free app years ago. I still use it for most photos. It's incredible at food photography, but I honestly use it for everything. The quality of the live filters are fantastic, and editing is straightforward. The smart guides are super cool for when you're shooting a top-down image. (It's in Google Play too)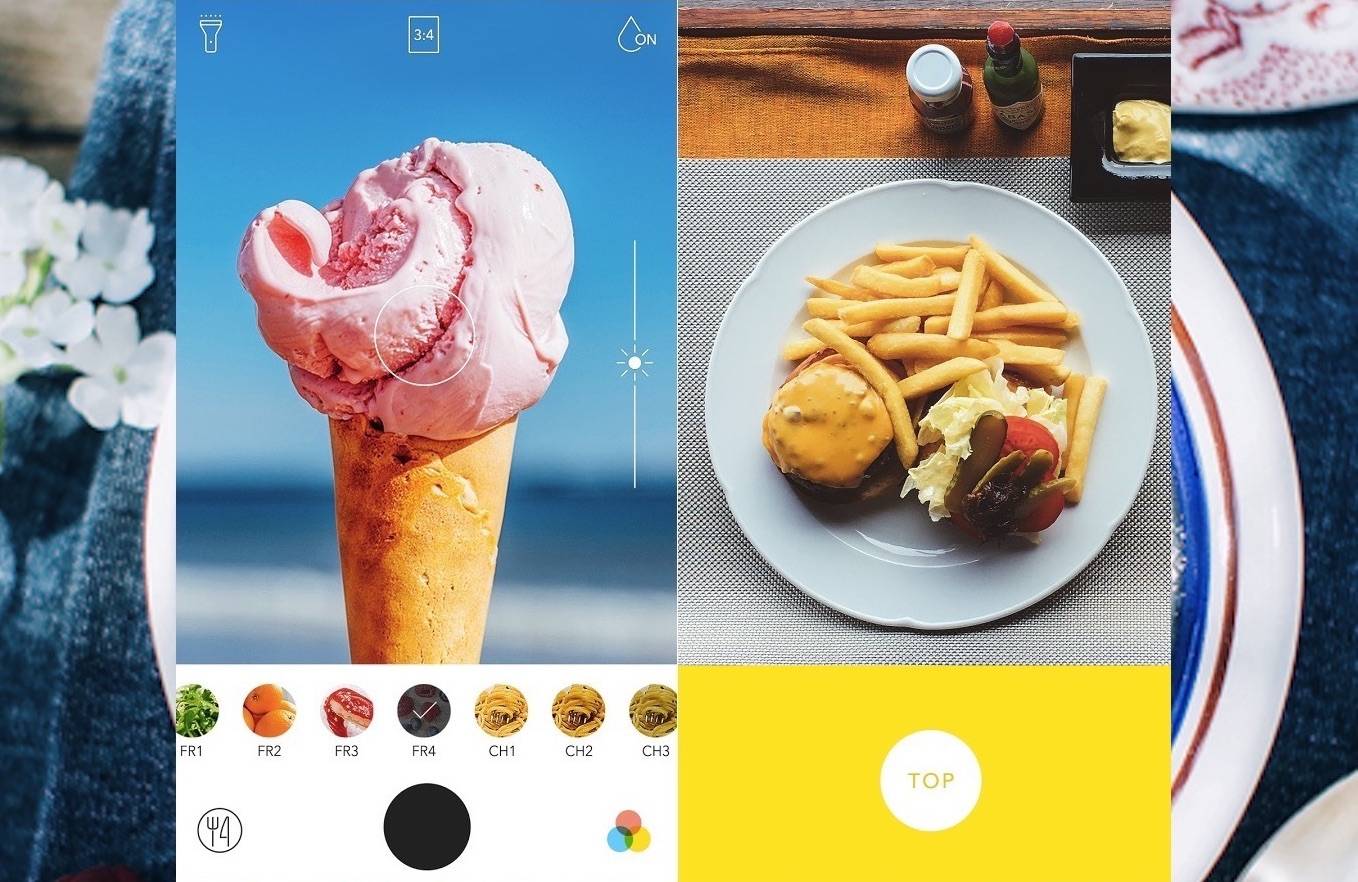 Stop motion videos always look so impressive. Stop Motion Studio has been my go-to app for years. There are so many ways you can creatively approach stop motions, and this app makes it so much easier. It has an overlay feature so you can see the frame before if you're building a frame-by-frame animation. Sometimes I just use Stop Motion to create quick frame videos like the one below. (Also in Google Play)
We've used a handful of project management tools in the past, including literally drawing it out on a whiteboard. Teamwork has been great for our growing business. I think our team would agree that the chat app really the best feature. We have constant conversations and share laugh-out-loud worthy gifs daily.
Before we used Teamwork, we were using Trello. The reason we switched is that our remote team was growing and our client work scaling. Trello was terrific, and they've released new features that have made them more competitive. If you're working on a small marketing team, at a startup or need something just to keep yourself organized; Trello is perfect.
I hear a lot of people aiming for inbox zero for their business email. I think that would give me more anxiety waiting for it to fill back up. I keep my inbox organized the old fashioned way, filters, and tags. I use Gmail's features to create rules to automatically filter my incoming messages to different folders and apply a tag. I have a tag/folder for each client and each of my team members to make it easier to search. I also tag all of my "thought leader" newsletters and file them away for later so they don't clog up my incoming tasks.
This tool is a recent find by Cody Maymon! It has really clean, modern-looking templates. You plug your info in, and it spits out customized code. We are getting our entire team upgraded with this new style. We picked template 3!
Sprout Social is the best social media tool for the price. They're continually pushing new product development out to the platform, and their customer service is fantastic. We've tested a lot of other social media software and have always held onto Sprout because of the reliability. I'm not saying this software is a 100/100, but it's unmatchable for the price and support. If you're looking for an elite enterprise solution, I have a different software that may work for you. Let me know if you're interested in either and I'll hook you up.
Tag manager is definitely not the easiest of the Google suite to use, but I assure you that it's the most efficient/useful tool if you're using any of the other apps for your business. Have you ever had that crazy exchange between marketing and IT about placing a pixel or tracking? By the time it's set, the campaign is already done. Tag manager takes allllll of that off the table by having everything managed in one spot.
I'm still getting the hang of publishing the Generation Social Media Podcast, but Anchor.fm has made it pretty dummy-proof. One thing I will say is to publish your podcast manually to the other platforms first and THEN connect them so that everything is claimed and set up correctly. Plus, their blog is fantastic.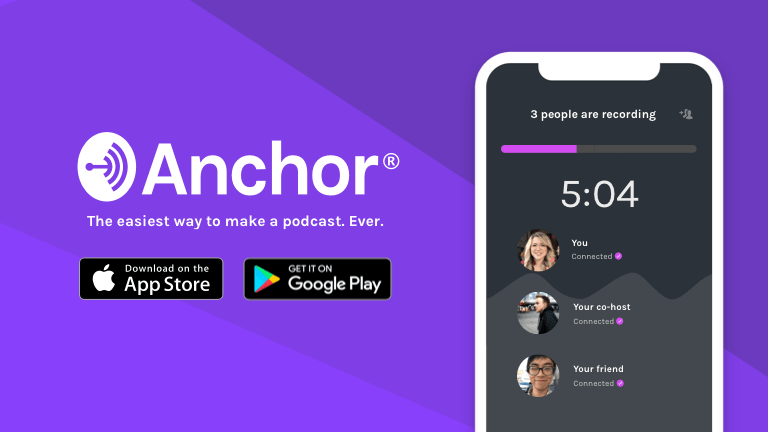 I used to have a love-hate relationship with LastPass. But that's only because I forgot my master password and the app is SO secure that without that, even I couldn't log in. I went completely mental, ask Tiffany. I'm not on my best behavior with the app, and it's completely changed my efficiency in workflow. Your passwords need to be advanced, secure, and easy to access. PLEASE get LastPass or OnePass for your business or even personally. That way you don't have to hit "forgot password" every time you log in. LastPass now integrates with your mobile device too which is f*ckin' slick.
Another HubSpot tool crackin the top 30 list. This web grader is the most comprehensible one out there. It gives you a simple grade out of 100 and then the top key areas that you need to focus on to optimize your website. You can even grade your competitor's sites.
This is one of those creepy tools that you can use to analyze your website effectiveness and creep on your competitors. There is a free search which is awesome. The only time this tool doesn't really work is if you have too small of site traffic for it to analyze. If that's the case for you, find an association or aspirational brand that you can take a peek at to set some goals!

Wow, check out Craigslist Sioux City's stats.

This is a tool I've just started to use to see SEO results for any domain. It gives you a quick summary of your website results. There are a couple of features in this free version that you can REALLY use to step up your search game. Check out your Top Overall Keywords to see which ones are ranking highest. I was shocked, looking at ours. Then, scroll allll the way to the bottom of the page to view Top Questions. If you want to get in Google Answers, and you definitely do, write a blog or two to answer each of these questions directly. Don't use a fancy title, put the question as the title, and then answer it in the blog content.
I'm going to be super honest here. I do not like working with Yext, the customer service is terrible, but I will tell you this. There is no better tool on the market. Moz is a great comparable, but at the end of the day, nothing beats Yext's power. If you want to know how your search listings compare. Do a local search scan. It will tell you x% of the time customer search for you, they will see the correct information. Very accurate.
Zapier has the easiest automation tool that I've ever used. If you've ever wanted your apps to talk to each other, look into Zapier's partner apps, and see if it can make your life easier. I use it as an ITTT automation for my personal life. Like to remind me to fertilize my yard or check the air filters (first time home buyer). For work, I have Zaps connected to Gmail, Teamwork, Typeform, Google Calendar, Google Drive (Docs, Sheets, Slides), Facebook, Dropbox HubSpot, and Trello.
Typeform has easily become one of my absolute favorite tools. They have really awesome templates that focus on User Experience. I love that I can start from scratch or start from a template that pretty much has all of the hard work done for me. (Especially if you don't want to have form field problems.) I've integrated Typeform into our Team Orientation, Inbound Lead Gen, Feedback Submission for the podcast, and my ultimate favorite was a Hell Yeah form where each team member gave props to every individual anonymously. I then shared the positive feedback to each team member.
There are only two website CMS platforms that I'll develop a website on, and that's Squarespace and WordPress. An argument could be made for Shopify, but it's so much more complicated if you don't come from an e-commerce background. Squarespace is the best CMS platform for you to build your site on. I haven't seen many limitations with using the platform. I've created a 3-page minisite up to a 30+ page website with no problems. The key is sticking to the gorgeous template and having powerful images. Your website needs to be agile AF. Don't overbuild it on a custom CMS, the rules change too fast for that, and you'll always have to rely on a third party for advanced help.
24. Facebook Page Transparency
Ever want to know if your competitors are doing Facebook or Instagram ads? Well... now you can see each individual ad that they're running. No lie, this is insanely creepy but totally necessary as a part of Facebook's effort for making the future private. Here's how you find it.
Go to the Facebook Page you want to creep on (by the way, anyone can do this to your business too)

Scroll down to Page Transparency

Click See More

Click Go To Ad Library

Happy scrolling through all of the ads. Nike has 8.7k ads running right now!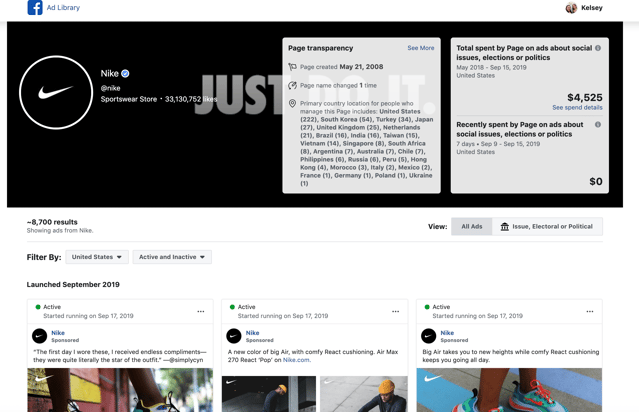 I have to use this tool more than I'd like. It comes in handy when businesses are trying to create a brand guideline or figure out what fonts they've used in the past on their website. It's always tricky trying to match the look and feel for a new design when you don't have the details. This is a must-have for designers.
Another tool for creators or internal marketing teams. Stock photos are tricky. The most important thing is to find authentic images (the opposite of stock) that are freely usable online. You don't want to use an image and not have proper licensing, trust us, you can get sued. I highly recommend you invest in getting your own stock photos shot by a professional, ahem, maybe Chatterkick. But, Unsplash is the next best thing.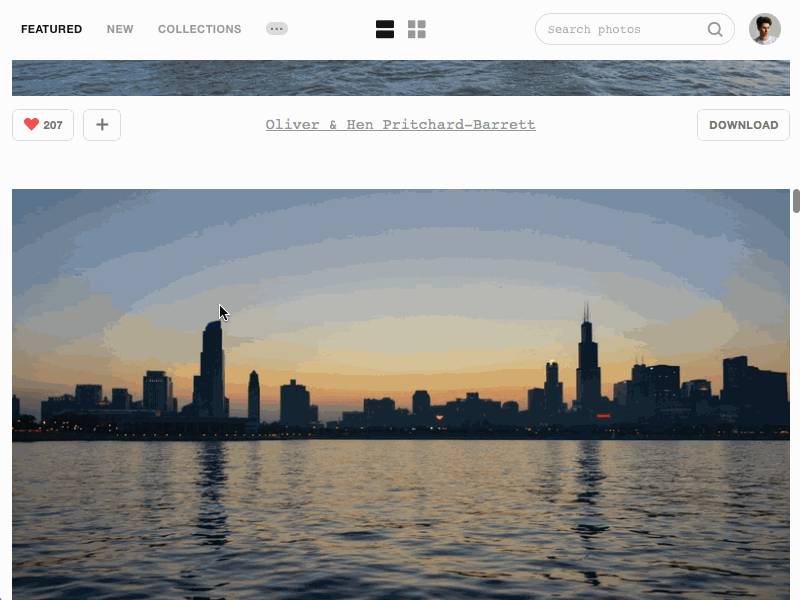 If you need a background song for your video, do not use your iTunes songs. Your content can get flagged, which can result in your Page getting locked down by Facebook or any of the other social platforms. Use YouTube's audio library for your next track. Just keep in mind that there are different attribution levels, so make sure you're following the rules.
Gary Vaynerchuck released the best content strategy for literally any business. If you want a brand voice that's being heard online, he gave you the exact steps in his SlideShare. Pillar/Micro content is the best way to scale. Think about Movie or Television marketing. The episode or show is the pillar content, and then all of the promo, clips, and features are the marketing. If you think like a media publisher adding value, your business will win.
I totally believe that you really need to have a deep understanding of who you are, how you think, and what makes you tick to get where you're going professionally. Self-awareness is one of the most marketable attributes as your entering the job force or just trying to make an impact on a day-to-day basis. There are a ton of tests out there, but 16 personalities provides a really solid foundation with a fun and accurate description of who you are. Over the past few years, I've developed into the Commander Personality. Seriously, have everyone on your team take this quiz.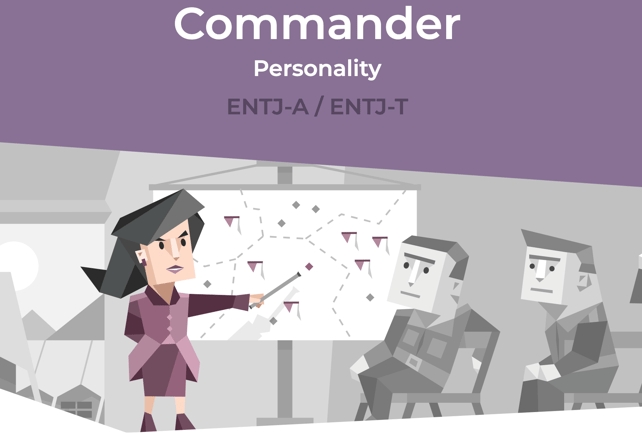 I had to do a shameless plug for the Generation Social Media Podcast and newsletter. Launching a podcast was a career bucket-list item, and I'm really excited to keep it going. The content is getting better episode to episode.
The Social Status Newsletter is also something that I've had on my list for quite some time. There's some in-depth platform knowledge, things to look out for on the horizon, post ideas, and even humor to keep you in-the-know with what the cool kids are talking about. Subscribe and get our best stuff in your inbox.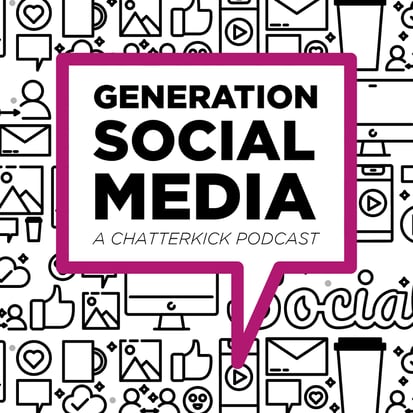 There are soo many different learning resources that I wanted to put on this list. Revela's Leadership Training changed the game for me and the trajectory of my career. The How To Be Awesome At Your Job Podcast helps me develop personally and professionally each day/week. The Knowledge Project challenges my mental models and has really helped me deepen my understanding of sooo many things. Social Media Examiner has killer resources for anyone as nerdy about social media as I am. And If you're looking for an understanding of social media, algorithms, content best practices, ads, targeting, etc., use Facebook Blueprint. The courses may be catered to the mega platform, but the knowledge can totally be transferred platform to platform.
If you ever want to connect and go through any of these tools or talk resources, please reach out! I'd be happy to help. That's it, 30+ tools and resources as my gift to you on my 30th birthday!