---
Improving the health of your social media recruitment efforts means taking a good look at how you take care of business on a base level. Just like in your personal health, you need to uncover any bad habits that may be working against you, look at the content you are devouring, be honest about how much--and how well--you are flexing your muscles.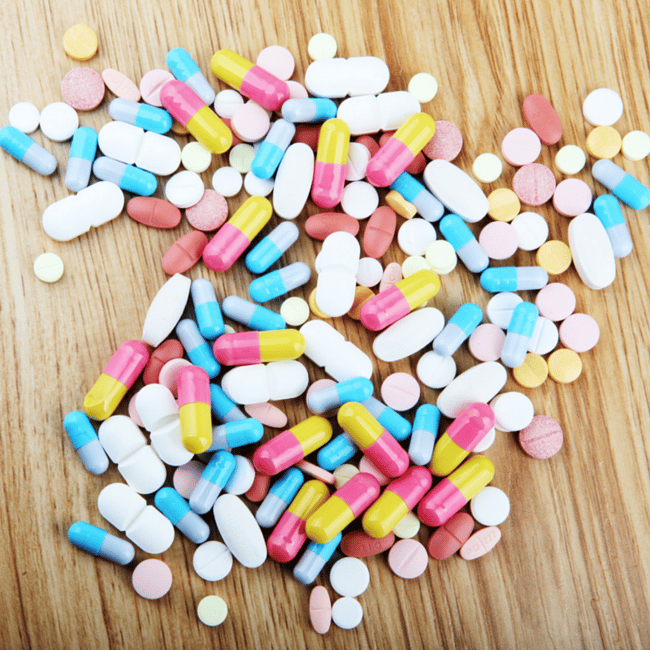 Social media as a vitamin for Human Resources.
Vitamins help us fill in the gaps in our nutrition. Social media fills in the gaps in your HR Department. If your business is small or local or growing, chances are, you need all the help you can get to recruit, engage, and encourage employees. Social media is not only a great tool to boost and promote your company culture and current openings, it's also a way to assess who is listening, how your information is being digested, and if you need to tweak your formula to get better results.
Just like men don't need prenatal vitamins, not every concoction can works for every business. If you would like to separate what goes out from what goes on (in other words, product versus production), create a separate page for your social recruitment and engagement efforts. Just make sure to interlink the two so you can expand and include both audiences.
Social media recruitment is a daily exercise.
Just like in physical exercise, you'll experience some growing pains. You'll also start to discover--and not always painfully--muscles you didn't even know you had. A good way to do this is to check in on your efforts every day, or at least make sure someone does. Growth can atrophy if you neglect to maintain and challenge it. Once you establish a page and a baseline, you can then use the data to encourage and drive other efforts.
Demographics, engagement, polls, and other metrics are more available to you on social platforms than in any other forum. Think of it like cross-training; once you get in better shape, you can try out other tactics to keep in shape. For instance, if you normally post photos, try posting videos. If you normally post encouraging quotes from established icons, start promoting the words you or your employees or your customers are saying. And if you don't know what your audience needs, don't be afraid to ask them.
Social recruitment is in the produce.
It's hard to deny that locally-grown, organic food tastes better. And the same is very much true for organic content. Content that drives your unique company message can't be mass-produced; it must be home-grown. Whether your company's voice is crafted from the culture it created or the other way around, it's an important that it is consistent and that it reflects your company's core values and goals. Is it playful? professional? helpful? Only you and your company can answer that and keep it loud enough to hear.
Organic content is what only your company can produce. This means pictures of your employees, your functions, your business in action. This means giving shout-outs and recognition where appropriate. This means getting professionally personal. And proud.
Social recruitment gives HR a good stretch.
Having flexibility keeps you agile, responsive, and in touch--with your toes and your employees. Sometimes even the best social recruitment strategy can go sideways. And sometimes the shot in the dark finds its target. Strategies and tools change as well as the technology that supports them. This can be intimidating for those who don't live and breathe social media, but it doesn't have to be. Follow relevant blogs. Attend conferences. Invite speakers.
Staying spry in social media is more than just continuing education; it's a huge factor in continuing your company legacy. There are only so many top candidates, and they will not find or explore your positions if they do not know you are there and if they do not know how great you are to work for.
Whether you use LinkedIn or Facebook, Instagram or Pinterest, or any other social vehicle, it's important to know how social fits in with the wellness plan of your business. Use the above advice to get your recruitment effort into the best shape of its life.