We get this question all of the time "can you just come in and show me or one of my team members how to do Instagram stories so we can do it in-house?" Our answer...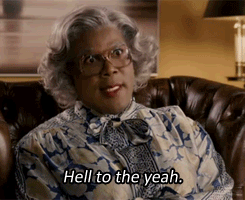 We love being a full-service partner for our social media clients but there are many ways to work with us. Our Ask Chatterkick sessions are meant to provide as much value to your business as possible. We partner you up with an expert on our team to provide a direct, one-to-one answer to the questions you have. We can cover social media, technology, entrepreneurship, culture, managing a social media team, processes, content and much more. We work in these platforms like it's our jobs. Okay, so that saying doesn't really work here since it is actually our jobs, but we really love what we do.

These Ask Chatterkick sessions are the most effective way to scale your knowledge if you have the passion, curiosity and time to execute. We'll help you explore ideas and give you the tactical know-how to start executing on your own. Our goal is to give you a solid foundation so you can scale in a big way.


Below are a few our favorite Ask Chatterkick training sessions.
How to optimize my LinkedIn profile for sales

Instagram story best practices: tools to use, when to post and how often

How to foster innovation via social media

Building my personal brand using Instagram, LinkedIn and Facebook

No rules! A 1 hour unlimited Q&A session

How to present data to my boss

Set up my Google Analytics to track conversions

Post ideas for a quarter

Say this, not that. Easy phrases to use in copy

What free tools can I use to plan and schedule my social posts
How to set up my page on [platform]
How to sell houses using Facebook
How to structure an in-house team
How do I hold my in-house social team accountable
How to find the right social media manager
Setting up a chat bot
How to set up an AI bot to get me more followers/engagements
Growing my audience with Instagram hashtags
How to create a YouTube business account
Top KPIs for [xyz] Industry
How to build and maintain an influencer network
Foolproof my Facebook strategy
Mastering social listening for sales
Where to find content ideas
Want to know how Ask Chatterkick goes down? Book a training session or just schedule a time to chat with Molly Kuehl!