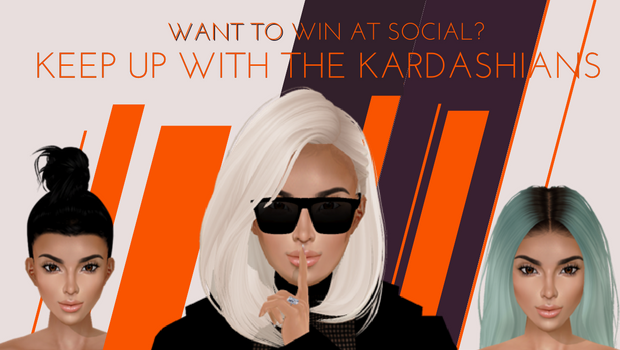 Let me start off by saying this; EVERYONE is competitive. Even if you aren't into sports and you don't want to flip the table every time you lose in Apples to Apples on family game night, I bet there's a teensy piece of you who hates to lose. Like that time you spent 20 minutes on a Buzzfeed quiz to find out "What Grade Are You Getting In Life?" and then instantly wondered if your co-worker Morgan also got a B because there's just NO WAY she's winning at life more than you! Competition and comparison is a healthy, normal way to judge our growth and expectations.
This competitive streak is amplified on the business level. We at Chatterkick are constantly being approached by businesses with the question: "How does my social stack up to my competitors?"
We get it. Curiosity, the constant need to validate success, a desire for tangible benchmarking, or determining the hard ROI of social—all of these are valid reasons to seek data, and we're here to help! Chatterkick has the capabilities to share valuable insights on how our social strategy and performance stacks up against industry competitors. These competitive reports help businesses not only get a feel for where they rank among the competition, but they also provide an opportunity to identify strategic opportunities to add to the social playbook.
To give you an idea on how we can compare your business to your competitors, I'm going to walk you through a brief analysis of America's most notorious family. The Kardashians fam are a daily topic around the office, so, naturally, we wanted to see how they rank against each other on one of our favorite platforms: Instagram.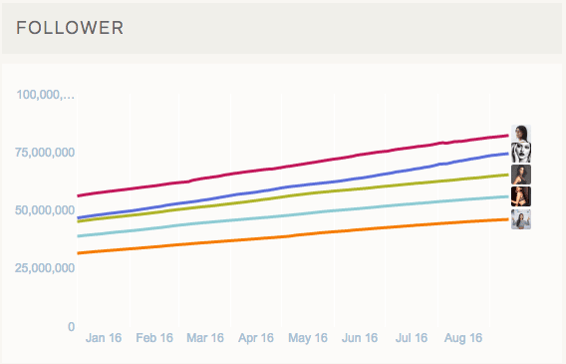 Kim Kardashian West is still the queen when it comes to followers on Instagram with 82.3M followers. Sister Kourtney Kardashian is rounding out the follower ranks with 46.1M, which mind you, is still 9% of Instagram's monthly active users.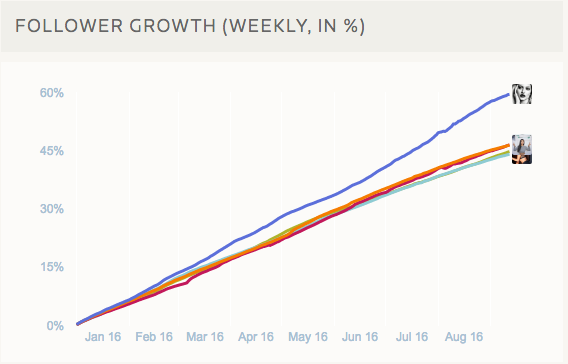 The youngest of the iconic family, Kylie Jenner, is making a run for the top spot with the fastest growing follower-base this year. Kylie's social media game is brilliant; couple that with her in-demand cosmetic line, and there's no surprise that she's giving her sisters a run for their money when it comes to followers.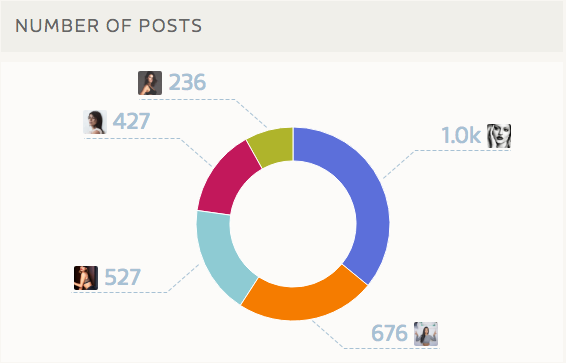 Consistency is key when it comes to social. These sisters do not disappoint. Even though Kylie is in the lead with the total number of posts, this family does not mess around with their social media strategies. They all post engaging content much more consistently than the average brand.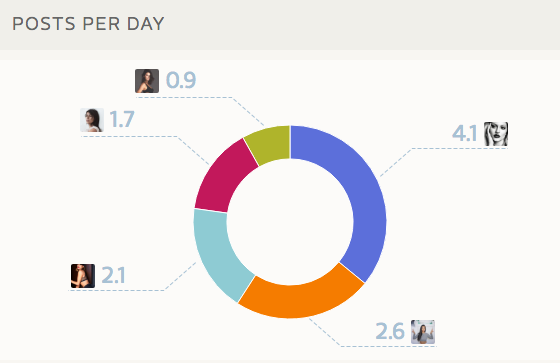 So what does consistency look like for the fam? For Kylie, it's sharing around four posts in a day, while Kim, Kourtney, Khloe Kardashian typically post twice a day.
And don't count Kendall Jenner out on Instagram. Her impact on social cannot go unnoticed; in fact, her Instagram account alone has played a major factor in booking some of her most noteworthy campaigns. Kendall has elevated and inspired young fashionistas to launch their careers on the platform.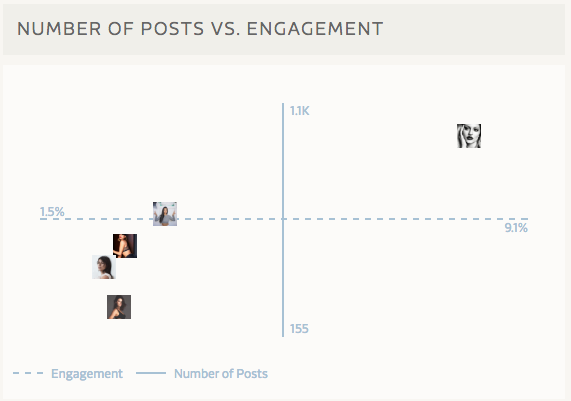 All hail Instagram Queen, Kylie Jenner! To be honest, Kylie's probably the queen of Snapchat, too. She just gets it. She knows where to find her fans and what they want to see, making her a branding master. Her sisters also know how to dominate other social platforms as well; Kim & Khloe conquer Twitter & YouTube, while Kourtney plays a strong Twitter & Instagram game.
We're all competitive. When you want to see how your business stacks up, Chatterkick is here to help you establish social benchmarks, create a strategy, and develop social media campaigns that resonate above the noise. After all, you can't win if you don't play—and if you're going to play, you owe it to yourself, and your business, to play to win.
Time to get your game face on. Fill out the form below to see how you measure up!